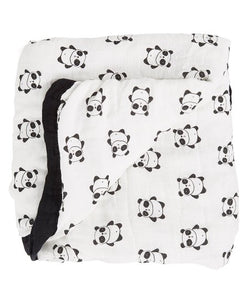 Small Snuggle Blanket (3 layers of muslin fabric)
SMALL SIZE 15"x15"  - can be used with babies and toddlers
THIN, BREATHABLE & SAFE Our woven muslin blankets can be used for swaddling, privacy while nursing and as a breathable sunshade for baby in the car seat or stroller.
MUST-HAVE for everyday use for years to come! These make a great gift!
ECO-FRIENDLY - Made from a blend of cotton and bamboo.